Former Executive Director of City of San Diego Commission for Arts and Culture Brings Creative Firepower and Executive Management Experience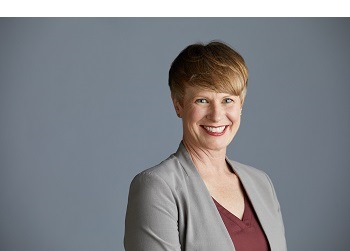 August 4, 2021 – Cook + Schmid announced the appointment of Dana Springs as Vice President of the agency.
Springs is best known for 17 years of public service with the City of San Diego Commission for Arts and Culture where she directed a $15-million government department, competitive contractor procurements, and community outreach for capital improvement projects throughout San Diego's many neighborhoods.
At Cook + Schmid, Springs is charged with growing the government contracting unit, evolving the company's brand, and enriching the client experience. In addition to government positions, Springs has experience running account services at nonprofit and for-profit communications firms in Southern California. She holds a BA in visual art from UCSD.
"Cook + Schmid has consistently demonstrated my values for 15 years: responsibility, transparency and inclusion," said Springs. "The firm is a pillar of our community and it's inspiring to have the opportunity to build on a strong foundation to achieve critical social impact."
"I've always been proud of our track record of recruiting talent," said Jon Schmid, Cook + Schmid's president and CEO. "When we engage diverse thinkers and doers, we strengthen our creative firepower and provide our clients – and our community – with value they can't get anywhere else. I know Dana's deep experience in navigating political influences to elevate public services, cultural priorities and excellent design will be an energizing force for Cook + Schmid's clients."
Cook + Schmid is a strategic communications agency headquartered in downtown San Diego. The firm consults for public agencies, mission-driven nonprofits, and companies in the Architecture/Engineering/ Construction (AEC) industry. Select clients include Energy Solutions, Moffatt & Nichol, and The Chicano Federation. The agency's work has been recognized with awards from leading trade organizations, including five Silver Anvils, the Public Relations Society of America's highest national honor for strategic programs. The Cook + Schmid team invests in the local community through social impact initiatives and nonprofit board service. The San Diego Natural History Museum (The Nat) and Citizens Coordinate for Century 3 (C-3) are just some of the community-based organizations supported by Cook + Schmid.